Open House Treasure Hunt is HERE! Saturday May 20th!
Posted by Cary W Porter on Friday, May 19th, 2017 at 9:44am
Subscribe to Cary W Porter blog
The Open House Treasure Hunt is Back!

Join us on Saturday, May 20th for our Annual Open House Treasure Hunt.
Tour homes and win over $200,000 in Cash & Prizes! Just Text the "Secret" code from any listed property to win!
The Cascade Team has 33 NEW Listings This Week, plus a few additional properties giving you the opportunity to visit and win from approximately 40 homes throughout the area! ( Check out our interactive map below for home locations. Click on any home to see the times of the open houses.)
In addition both Jack FM 96.5 and Star 101.5 will be doing live remotes at select Open Houses listed below. They will have the radio station staff and prize wheels out with tons of extra giveaways AND you might even find yourself featured during a live "On-Air" remote broadcast!
Jack FM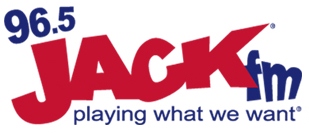 11:00am-12:00pm @ 8909 Norman Ave SE Snoqualmie, WA 98065
12:15pm-1:15pm @ 4009 242nd Ave SE Sammamish, WA 98029
Star 101.5
11:00am-12:00pm: @  4126 174th St SE Bothell, WA 98012
1:00pm-2:00pm: @ 2609 NE Park Drive Issaquah, WA 98029 & 2654 NE Park Drive Issaquah, WA 98029 (For this event the Issaquah Highlands has given us permission to set up the circular park by Blakely Hall where they do Highlands Days!)
With the expected beautiful weather and all of the promotion we should have an amazing turn out this weekend!

What can you expect during the Open House Treasure Hunt this year?
Movie Tickets

2 Hour Home Design Consultation with Upshaw Interiors

$150 Off Coupon for Rinehart Inspection Services

$5,000 Buyer Bonus Coupons

$25 Gift Card to Mudhouse Pottery & Painting

Natural Oils Kit from James Nelson Oils

2 Five Class Passes to Village Green Yoga

2 50% Off Coupons for Step By Step Inspections

$25 Gift Card to Chicago Pastrami

Free Gutter & Roof Cleaning from Sky River Roofing

$200 Gift Card to Lucky You & Lucky Home

Dinner for 2 at Various Local Restaurants

$500 Towards House Painting

Goodie Bag & Gift Certificate from Randi Hair Design

iHome Sound System

$25 Gift Card to Suburban Soul

Free Lawn Maintenance

42" Flat Screen TV

2 50% Off Coupons for Trusty Inspections

Family Portrait Session

And Much More!